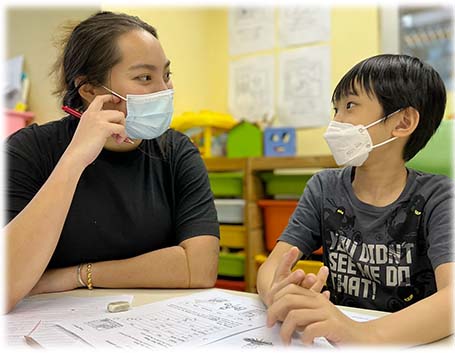 TARA
Hello! My name is Miss Tara. I was born to an American father and a Taiwanese mother, but while I am a U.S. national, I was born and raised right here in Hong Kong. (Meaning I know enough Cantonese to get off the minibus and order correctly at Tsui Wah!)
I aim to bring weeks full of fun-filled language learning to our Jack n Jill classrooms. Prior to working at Jack n Jill Treehouse, I was lucky enough to pursue two of my major passions – I obtained my degree in English language and literature in the U.K. while also making my way across many different parts of the world.
The best part about coming to work every day is getting to share my love of English with eager and excited minds. There is nothing better than seeing each child's confidence, curiosity, and comprehension grow as the weeks go by. I hope to encourage and support them as they uncover new interests, unleash their unbridled levels of creativity, and experience both their struggles and 'a-ha!' moments in every way that I can.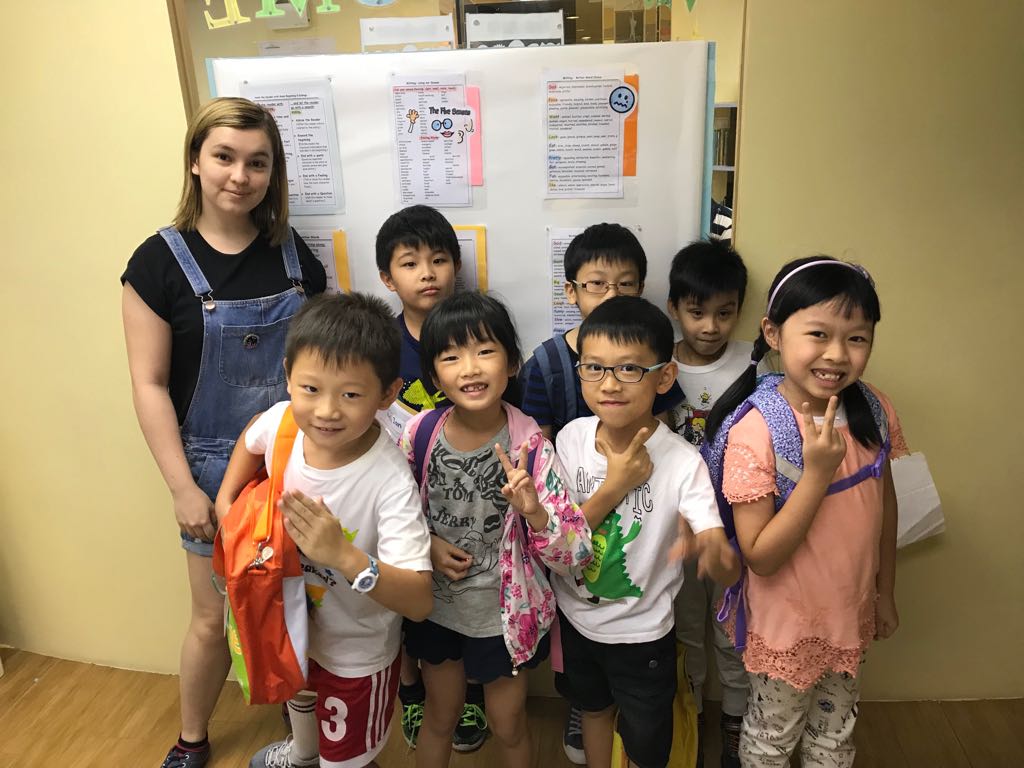 BETHAN
I'm Bethan and I'm half Chinese and half British which means I come from Hong Kong and England. I studied education and fine arts at HKU.
I think the best thing about teaching is watching your students grow and develop their English skill but most importantly as little people. Our students all have their own unique strengths and personalities, as a teacher, I hope to nurture and support them in best ways possible. I've been with Jack and Jill for 8 years and for many more..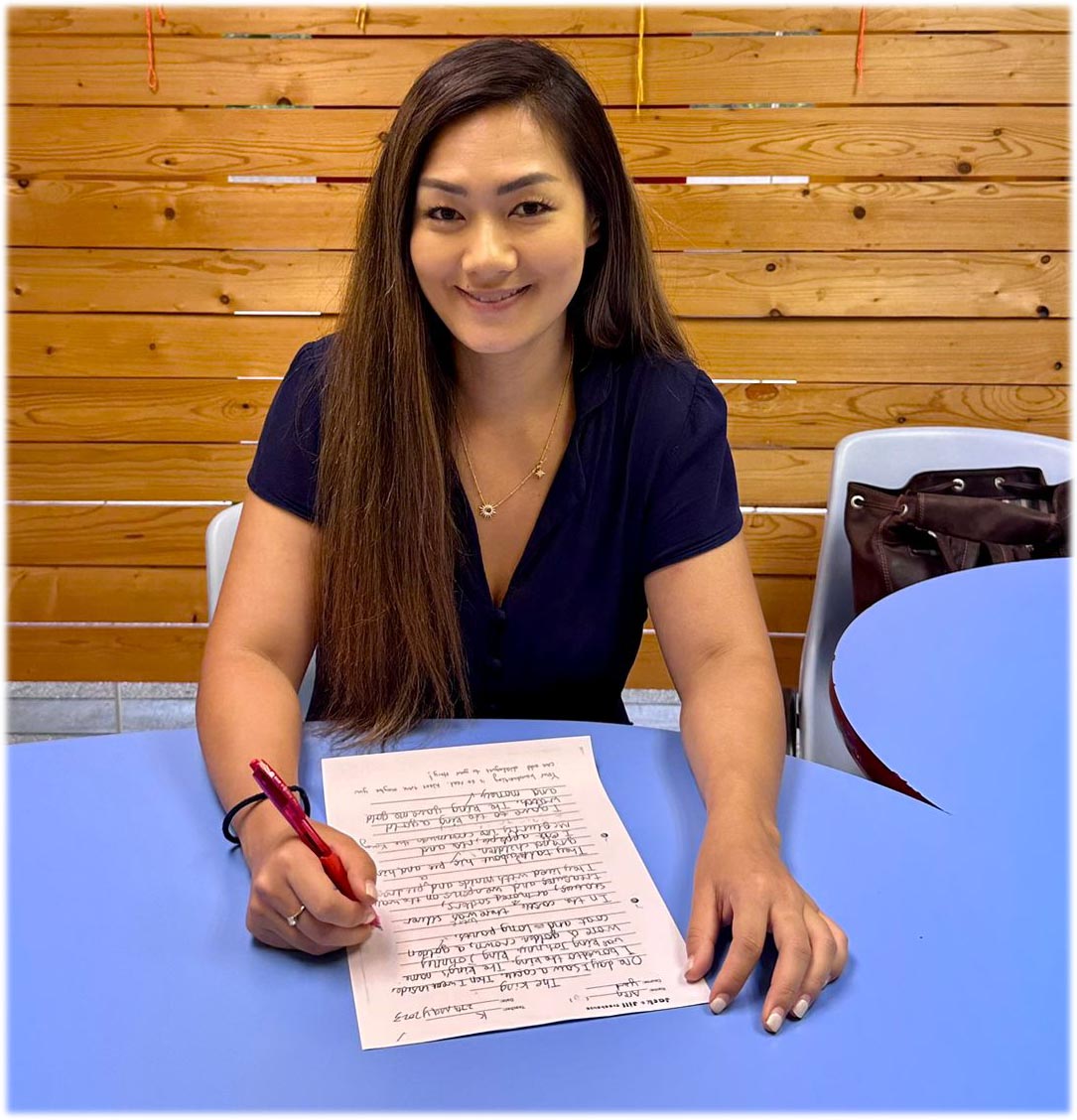 CICI
I grew up mainly in Melbourne, Australia and also in Nottingham, England but moved to Hong Kong 9 years ago. I have a double degree – a Bachelor of Communications with Honors and an Advanced Diploma of Fashion Design. I love being around children and have been teaching piano and English for many years now! My favourite part of the job is seeing the kids learn/grow and advance in their studies. Playing a role in their learning journey is very fulfilling!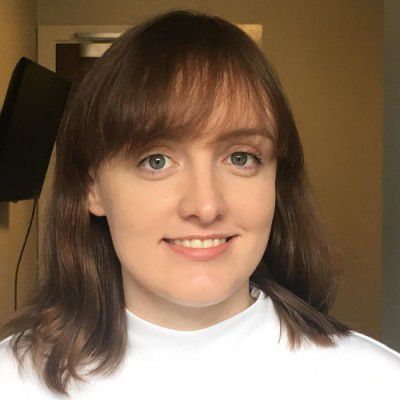 LOUISE
My name is Louise. I am a Native English Teacher from the UK. Before I moved to Hong Kong, I studied Law in the UK. I have experience teaching children across the age range. I love to see the personal development of each child as they grow into independent, intelligent and kind adults. I am excited to meet all of my students and help them through their educational journey.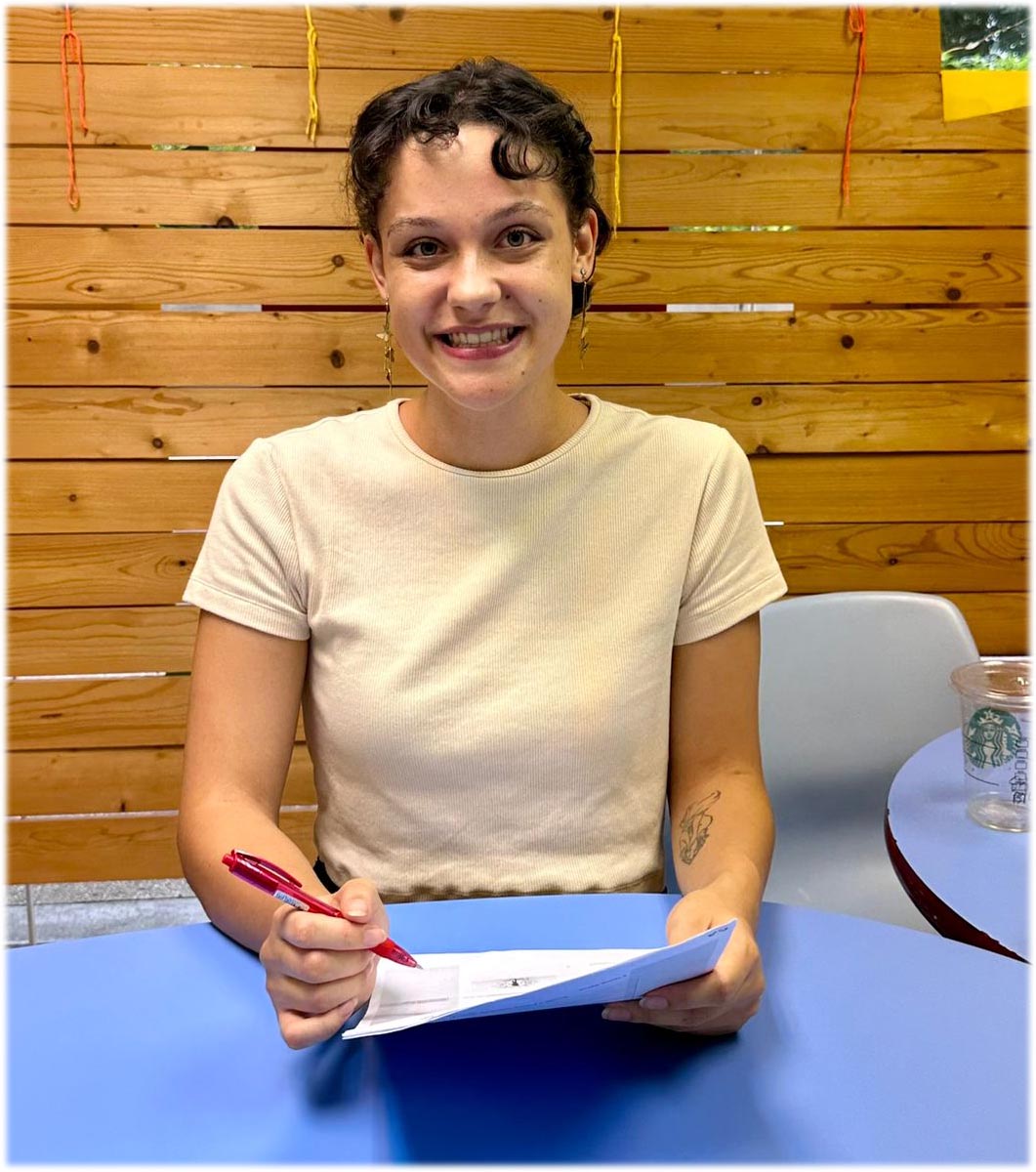 TÉA
I'm from the UK and I have graduated with a First Class degree in BA Fine Art and Curating. I have always been passionate about all kinds of writing from stories to essays and art critiques. Throughout my life I have tutored children in English as well as offered support on IB assignments. I have recently moved to Hong Kong to start a new & exciting life here and I look forward to meeting you all!
NAOMI
Hi, I am Naomi! As I grew up in the US, Colombia and France, I speak English, Spanish and French natively. I have a dual degree in Political Sciences and Biology, as well as a Master's degree in Communications, Media and the Creative Industries. I have always aimed to help connect humans and the world with my work. This is why, after a fruitful experience teaching English in the USA at the high school level, I decided to continue teaching English in Hong Kong. I am more than thrilled to support the students at Jack and Jill so they can explore their creativity and reach their communication goals with precision and confidence!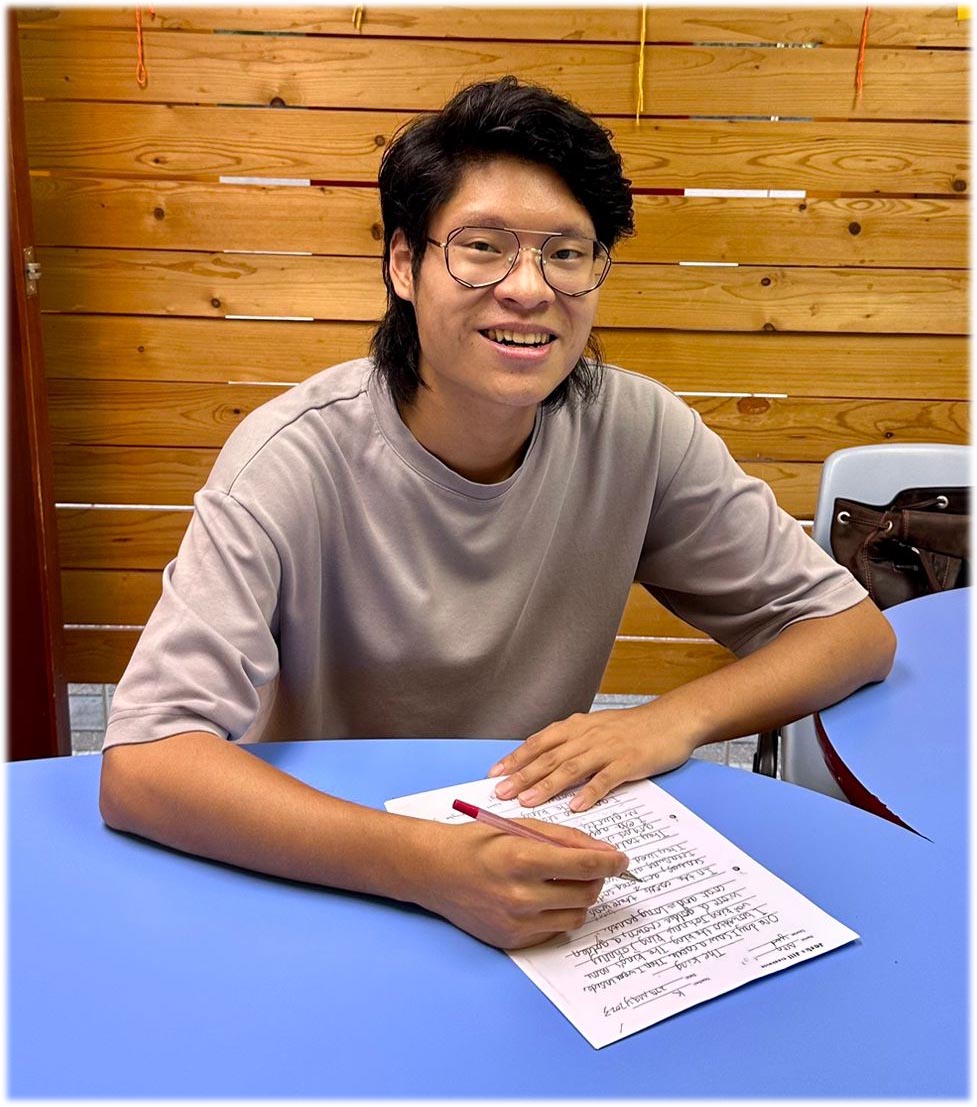 MARCUS
My name is Marcus! I was born in Hong Kong but spent half my life overseas. I studied in the US for high school and spent my college years in Canada pursuing a degree in English and Film Studies. My immense passion for films stems from its infinite possibilities in storytelling and its ability to create incredibly immersive and impactful experiences that can transcend boundaries. Likewise, I love reading stories of all genres! I have been teaching at Jack & Jill Treehouse for more than a year and have taught classes from Young Writer to Public Speaking as well as helping students with the the Kids4Kids Writing Competition last year. I love helping kids develop their ideas into a well crafted plot. I look forward to another fun and fruitful summer this year!
Shop 705, Universal Trade Centre, 3rd Arbuthnot Road
Tuesday – Saturday
9am – 7pm
(Open on Monday's in Summer)